Sincerity, Innovation, and Customer Satisfaction
We are a leading metalworking supplier with expertise in automotive components, motorcycle parts, and medical equipment. With the primary factory in Vietnam, we are headquartered in Taiwan. Founded in 1974, we have over 3,900 employees focusing on delivering superior quality to our customers with the company philosophy Challenging Excellence to Benefit Society.
Our operating groups include Eurocharm Innovation, Vietnam Precision Industrial No.1, Hsieh Yuan Technology and Apex Precision Industrial. Together with a dedicated engineering team, we support customers across continents from Europe to the North America. We supply principally to Honda Motor Co., Toyota Motor Corp., Piaggio, Polaris and Ducati Motor Holding.
Since obtaining ISO 9001 in 2003, we continue to strive for higher quality management and have since been certified ISO 14001, ISO/IATF 16949, ISO 13485 and OHSAS 18001. As of 2014, Ford Q1 Award has provided us the status of preferred automotive supplier among the best in the world. We are proud yet humbled by the public recognition of our commitment to excellence.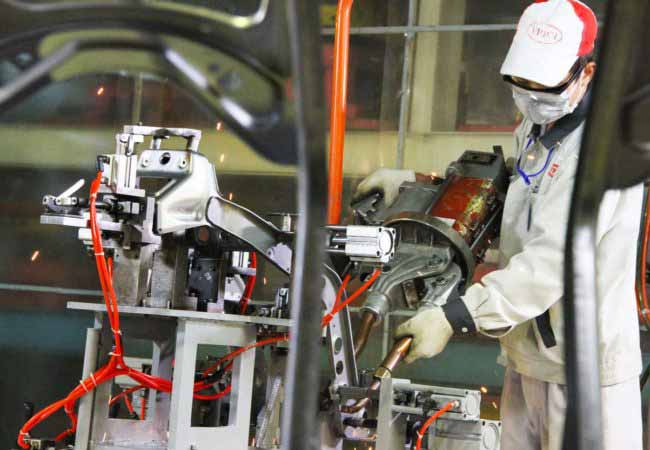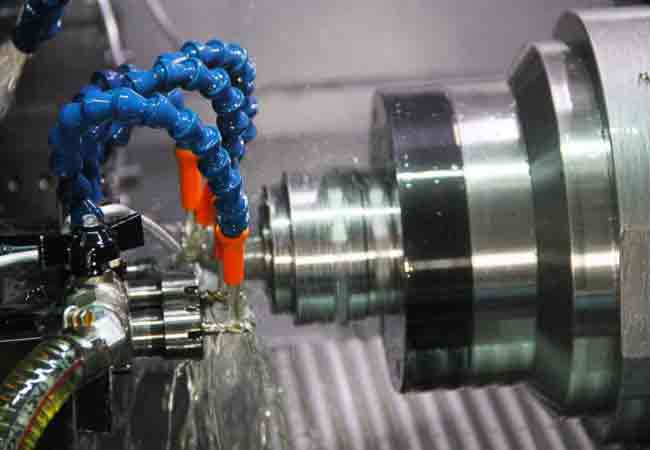 "We manufacture, so you can focus on the design

.

"
Steven Yu
Chairman
Leads the Board of Directors and evaluates the performance of the organization in accomplishing its mission
Michael Yu
Director of Finance
Oversees the financial development, execution and compliance of the headquarters and the subsidiaries
Antonio Yu
Director of Sales
Determines the sales objectives and establishes an explicit plan for the realization of annual sales volume
Steven Chang
Managing Director
Provides guidance and consultations for the organization and analyses the value of potential opportunities
Bryan Peng
Independent Director
Supervises and minimizes the corporate risks in accordance with the result of Board decisions
Gen-Yu Fong
Independent Director
Ensures the business operation follows the legislative compliance and keeps a track record of all documents
Wei-Min Lin
Independent Director
Reviews the financial framework and resource allocation of the organization
Year
Milestone
1974
Established Eurocharm Taiwan as a professional manufacturer of motorcycle parts.
1983
Introduced and utilized an automated welding robot production line.
1988
Initiated the production of healthcare equipment parts and products.
1994
Began the production of walkers and rollators.
2001
Established Vietnam Precision Industrial No.1 Co., Ltd. ("VPIC1").
2002
Installed stamping, tube bending, robotic welding, as well as, liquid and powder coating production lines.
2003
Launched aluminum die-casting, CNC machining and pass the ISO9001 certification.
2004
Stationed epoxy-base e-coating production line.
2006
Jointed venture with EXEDY Japan to establish EXEDY Vietnam, main products are motorcycle clutches.
2007
Passed the ISO/TS16949 and ISO14001 certification.
2009
Introduced hydraulic stamping production line up to 1,200 tons.
2010
Jointed venture with Hsieh Shun Industrial Co., Ltd. to establish Hsieh Yuan Technology Vietnam Co., Ltd. Which specializes in zinc, nickel, chromium and hard chrome plaing.
Passed the ISO13485 certification.
2011
Restructured the organization of the group to establish Eurocharm Holdings Co., Ltd. Eurocharm Holdings Co., Ltd. Issued a US$17,000,000 stake in acquiring the shards of Eurocharm Innovation Co., Ltd. 100% owned by New General Ltd. And Seashore Group Ltd.
2012
After a capital increase of US$473,537, the Company's share capital was US$17,473,537, US$1 per share, 17,473,537 shares in total.
2013
Introduced liquid painting production line.
Re-elected the 7 directors including 4 independent directors. Set up the Audit and Remuneration Committees. The share capital of Eurocharm Holdings Co., Ltd. Was converted from US$17,473,537 with the ratio of 1:3.2548746 into denomination of NT shares per share on October 25,2013 at the provisional shareholders' meeting. After the conversion, the Company's capital was NT$568,741,530, each denomination was NT$10, 56,874,153 in total.
2014
Installed a Mitsubishi 3Dlaser cutting machine.
Awarded with Ford Q1 Preferred Quality Award.
Publicly listed in Taiwan Stock Exchange (TWSE) on September 25.
2015
Installed TRUMPF TruLaser Tube.
Passed the OHSAS18001 certification.
Established Apex Precision Industrial Ltd.
2016
Established Optimal Victory Ltd.
2017
Construction Completion of the 5th Factory in Vietnam.
2018
Acquired 155,000 square meters of land use rights in Baishan II Industrial Zone.
Jointed venture with Yuan Yu Ching Yeh Co., Ltd.  to establish Shiang Yu Precision Co., Ltd.
2019
Passed the ISO45001 certification.
Established heavy oil tank production line.
Introduced 1,200 tons of hydraulic production line.
Jointed venture with Lieh Kwan Enterprise Co., Ltd.  to establish Lieh kwan International Co., Ltd.
2020
Introduced 850T & 670T high-precision fully automated die casting production equipment.
Stakeholder Engagement
Employee Rights
The Company values a harmonious employer-employee relationship and protects each individual's freedom of speech. To maintain a smooth communication channel, the Company has established unions and labour conferences in accordance with the local government and laws. In the meantime, the periodic meeting with the relevant department managers allows the voices to be heard and opinions to be expressed. In case of a major labour dispute, the Company takes priority of the employee's opinion. An executive will be appointed to reach a consensus with the employee for a healthy work environment and a sustainable enterprise.
Investor Relations
The Company has a designated contact between the Company and the shareholders for corporate's information transparency. The corporate website is equipped with an Investor Relations section to provide the relevant information. To maintain a good relationship with the investors, the Company has an internal spokesperson system. In addition to participating in domestic and foreign security forums, the Company also holds investor conferences periodically.
Supplier Relations
The Company's core value for business operation is credibility. Suppliers are one of the most important business partners as the Company expects to create a win-win situation and grow alongside with them. The Company upholds the highest standard of business ethics against corruption and fraud. If any wrongfulness was found related to the supply chain, please directly report to the Company's auditor. Unless stated by the laws, the information you provide will be kept confidential and any necessary measures for the protection of your privacy will be taken.
Customers
Any inquiries about products, business opportunities or quality issues, please visit Contact on the website tab to get in touch and the correspondent will contact you shortly.
For any suggestions or complaints damaging the interested parties, please contact the deputy spokesman manager, Mr. Kao (886-2-2208-0151) or the internal audit (886-2-2208-0152).