It is our vision to become the world's first choice for automotive parts and components, and our mission to "create a better life with quality products". We will continue to cultivate the foundation of sustainable development based on "safety", "environment", "society", "governance" to enhance our brand recognition in the hearts of our customers and form a strategic framework for sustainable development.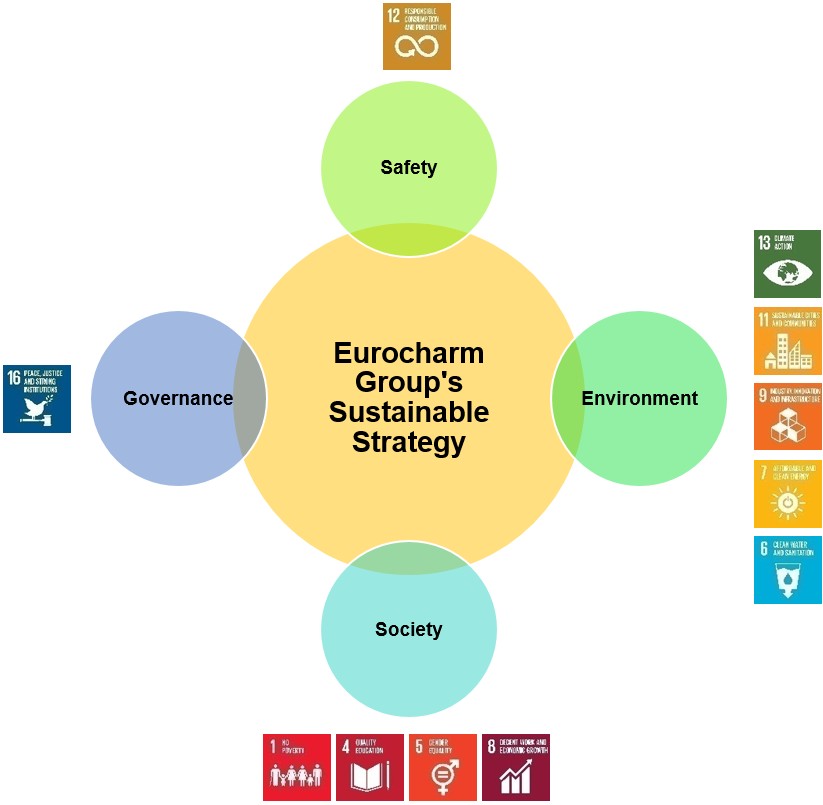 Sustainable Strategy Main Point
Safety
To ensure the safety of product quality and the sustainable development of the industry chain.
Environment
Long-term development and permanent citizenship role in Vietnam with sustainable value and green operations.
Society
Deepen the concept of sustainability internally and in the value chain to create social stability.
Governance
We have the corporate resilience to face the challenges while allowing investors to see the long-term value of Eurocharm.